Oxygen Concentrator for Rent in Bangalore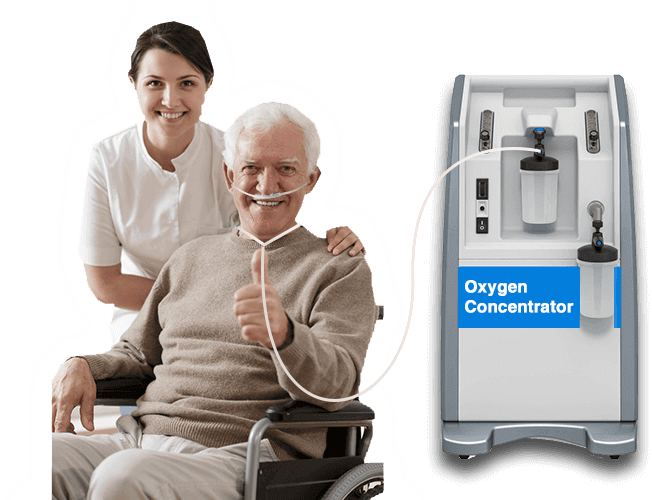 Rent At The Best Oxygen Concentrator Price in Bangalore.
An oxygen concentrator is a must in this pandemic. Do you want an oxygen concentrator for rent in Bangalore? Sagar Health Seva provides oxygen concentrators for rent for the best price in Bangalore. Our oxygen concentrators are in pristine condition, and the Sagar Health Seva team will ensure you have one within 12 hours of ordering. We take all the necessary precautions and the oxygen concentrators will be cleaned medically and safe to use before delivery. We have concentrators from leading brands like Phillips available at the best oxygen concentrator price in Bangalore.
If you or your loved ones are suffering from common respiratory illnesses, you first need to book an oxygen concentrator for rent in Bangalore. Sagar Health Seva provides top-quality oxygen concentrators at a great price. Our oxygen concentrators come with the latest technology to aid you in breathing normally. If your doctor has recommended using oxygen concentrators, we have many available options for everyone's needs.
Sagar Health Seva – Quality Home Healthcare Services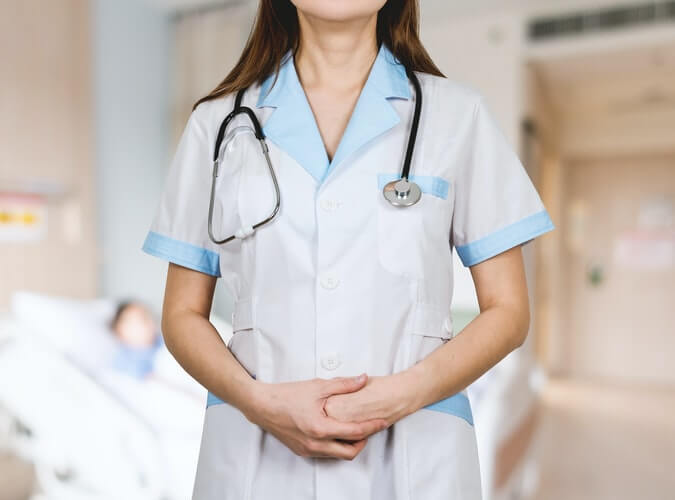 "A One-Stop Solution for All Home Healthcare Needs" This is the motto through which Sagar Health Seva has started and operated. We are dedicated to ensuring industry-leading and hard-to-get medical equipment and nursing care reach the hands of those who need it desperately.
We do all this at a nominal price to make sure everyone gets proper medical help without a huge hole in their pockets. Also, it doesn't matter if you are an individual who needs medical equipment for home use or a medical practitioner looking to save some money by renting healthcare equipment, we cater to all kinds of requirements.
So whatever your home healthcare needs may be, Sagar Health Seva has got you covered.
Take advantage of the special Oxygen Concentrator Price in Bangalore
Before we get to the oxygen concentrator price, let's take a closer look at what an oxygen concentrator is? The new COVID variant, Omicron, that virus reduces the immunity of even those who have been vaccinated.
People become infected with COVID again when their immunity deteriorates. Though there has been some relief in recent months, the fear has increased as a result of this new virus. As a result, there is a rise in demand for oxygen concentrators in Bangalore.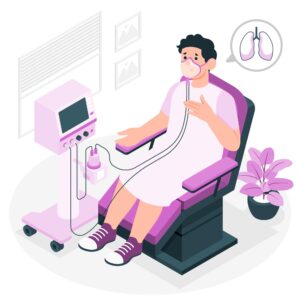 An oxygen concentrator's primary function is to draw in air from its surroundings. It removes the nitrogen and provides up to 95 per cent pure oxygen. It is intended for patients who require continuous oxygen whether they are awake or asleep. In situations like this, we must exercise extreme caution.
Doctors have stated that there is a high likelihood that the new variant will spread quickly; additionally, during the winter months, people are exposed to cold weather conditions and there is a chance that one will become cold. As a result, it is natural that we will see an increase in cases until March of next year.
A sieve bed and a compressor make up an oxygen concentrator. A filter bed is made of a material known as zeolite. Two sieve beds release oxygen into the cylinder while releasing the remaining nitrogen. Similarly, pure oxygen is produced. It circulates at a rate of 5 to 10 litres per minute.
The oxygen concentrator is powered by electricity. It can be used while sleeping or doing housework, but a doctor's consultation is required. There should be enough room in the house to set up the oxygen concentrator. The concentrator cannot be used arbitrarily; there is a setting that must be maintained for the inflow of oxygen.
Using an oxygen concentrator without first consulting with a doctor can be a major hassle. If the percentage of oxygen supply falls below 95 per cent, you may experience health problems. The continuous supply of oxygen via the inhaler tube causes the oxygen to become dry. As a result, a humidifier is absolutely necessary to moisten the oxygen.
When other brands raised their prices in response to the reduction in customs duty prices. Brands such as Philips have reduced the price of oxygen concentrators. Patients with asthma, pneumonia or other respiratory problems use them. So, rent an oxygen concentrator at a special oxygen concentrator price in Bangalore. During this pandemic, that is the best decision one can make.
Get The Top Concentrators At The Best Oxygen Concentrator Price In Bangalore
Oxygen concentrators are a necessity in the pandemic we are in currently. It supplies oxygen to people who have low oxygen levels in their blood due to illness. Moreover, with the rising cases of COVID-19, there is a shortage of oxygen concentrators.
Therefore, we must not be taking any risks, as the responsibilities of our loved ones are ours. But, most of us are confused after we get a prescription from a registered doctor. Where do we get the oxygen concentrators from? Where do we get the oxygen concentrators at the best price?
We are here to solve the problem by providing the top concentrators at the best oxygen concentrator prices in Bangalore. Buying at an affordable price is the same as renting an oxygen concentrator. 
Therefore, we will be providing the top oxygen concentrators at the best oxygen concentrator price in Bangalore from a trusted brand like Philips. Moreover, they offer a variety of oxygen concentrators at a safe price, which will not make a hole in your pocket.
If you are facing difficulty in buying, we also offer an oxygen concentrator for rent in Bangalore.
Oxygen Concentrator For Rent In Bangalore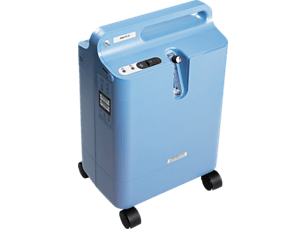 EverFlo Q
The Right Fit series focuses on patients' needs

Lightweight for easy transport

Compact design looks less like a medical machine

Much harder to break than Everflo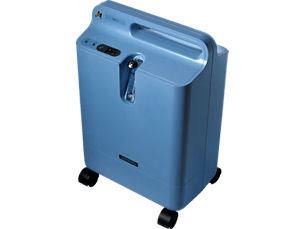 EverFlo
The Right Fit series focuses on patients' needs

Low maintenance for reduced service costs

Compact design looks less like a medical machine

Uses less electricity than EverFlo Q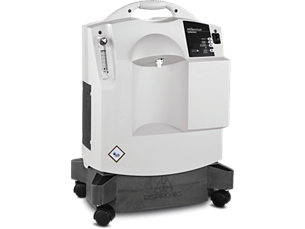 Millennium M10
Oxygen purity indicator option for increased security

SMCT "sure cycle" valve is maintenance free

Protective tubing protects against shock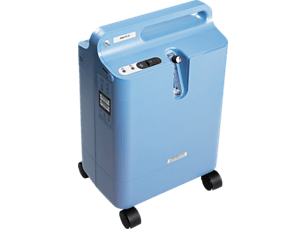 Phillips, being one of the leading makers of oxygen concentrators in the world, has come up with Everflo Q, a pioneering product in this segment that has a compact design, yet is one of the quietest sounding oxygen concentrators you can get.  Another advantage of the compactness is that it is easily transportable everywhere. Weighing just 31 pounds, you can take the overflow Q anywhere. 
Did you know that it is one of the highest-selling compact oxygen concentrators in the world? It continues the legacy of the Everflo range in being quiet and adds compactness to the equation. Moreover, it is highly customizable according to the patient's needs, be it any respiratory condition they are suffering from. Lastly, the Everflo Q is a low-maintenance device, hence you can stop worrying about the charges if it ever gets broken. So, if you or your loved ones need an oxygen concentrator, the Philips Everflo Q ticks all the right boxes.
Technical Specifications
| | |
| --- | --- |
| Dimensions | 58.4 cm H x 38.1 cm W x 24.1 cm D (23″ H x 15″ W x 9.5″ D) |
| Input Voltage | 240 +/- 10% VAC |
| Average Power Consumption | 350 W |
| OPI (Oxygen Percentage Indicator) Alarm Levels | Low Oxygen (82%) and Very Low Oxygen (70%) |
| Input Frequency | 60 Hz |
| Oxygen concentration* (at 5 LPM) | 93 +/- 3 % |
| Weight | 14 (31) kg (lbs) |
| Outlet Pressure | 5.5 PSI |
| Liter Flow | 0.5-5 l/min |
| Sound level | 45 (typical) dB |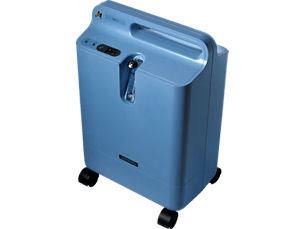 Everflo is a legendary lineup of oxygen concentrators that are the pioneer for almost all portable oxygen concentrators today! Phillips has gradually improved the existing model to make it what it is today. The Phillips Everflo was the first oxygen concentrator that was not bulky and made a lot of noise. This made it a viable option for people looking for home oxygen concentrators. The size is as big as a computer monitor, making it a highly compact and portable oxygen concentrator. 
Just like the EverFlo Q, this model, which can be considered an elder brother, comes with Right Fit, meaning it can be customized according to the patient's needs, based on the health conditions they have. Some added features other than the basic ones are oxygen purity indicator, lower power consumption tuning, humidifier bottle platform, etc. That's not all too, Phillips has included a durable metal cannula and recessed flow meter to reduce accidental breakage and improve durability. 
Technical Specifications
| | |
| --- | --- |
| Dimensions | 58.4 x 38.1 x 24.1 cm (23 x 15 x 9.5 inch) |
| Outlet Pressure | 5.5 psi |
| Power | 120 V AC +/- 10%, 230 V DC |
| Power Consumption | 350 W |
| Oxygen Concentrations | (at 5 LPM) 93% +/-3% |
| Operational Temperature | 12°C to 32°C/55°F to 90°F |
| Operational Humidity | Upto 95% |
| Operating Altitude | 0 to 2286 m (0 to 7500 ft) |
| Storage Temperature | -34°C to 71°C (-30°F to 160°F) |
| Storage Humidity | Upto 95% relative humidity |
| Oxygen Percentage Indicator | Low Oxygen (82%) and Very Low(<70%) |
| Input Frequency | 60 Hz |
| Sound level | 40 dB (Typical) |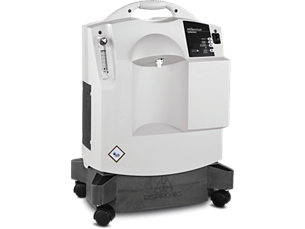 Another oxygen concentrator from Phillips that has been revolutionary for the portable oxygen concentrator market is the Millenium 10. It is the largest capacity oxygen concentrator that we have as it can pump up to 10 cubic liters of oxygen. Hence, it can be a boon for patients who need high levels of oxygen on a continuous basis. This oxygen concentrator is able to achieve the highest flow thanks to the twin head compressor present inside it. 
Compared to the other oxygen concentrators for rent in Bangalore, the Millennium 10 is bulkier thanks to the increased capacity. It is also not as easy to use and has a bit of a learning curve. However, once you know how to operate it, there will be no problems. Phillips has also provided protective tubing against electric shocks in case a newbie is handling it. Also included is an oxygen purity indicator to let you know the purity level
The good thing about the millennium range compared to the Evero range is its durability. It is much more sturdy and maintenance-free. For example, it has a sure cycle valve that is completely maintenance-free for life, the integrated bed canister also goes a long way in making it more durable. Lastly, it casters are also made to be highly durable
Technical Specifications
| | |
| --- | --- |
| Dimensions | 27″ x 19″ x 13″ |
| Weight | 53 +/- 0.5 lb |
| Operating Temperature | 55 to 90 deg F |
| Brand | Philips |
| Flow Rate | Up to 10 LPM in 1-liter increments l/min |
| Electrical requirements | 120V/60Hz (+/- 10%) |
| Operating pressure | 10 to 30 PSI |
The Higher The Demand, the lower the Oxygen Concentrator Price
An oxygen concentrator helps in the delivery of oxygen to patients who have low levels of oxygen in their blood. We offer a wide range of Philips concentrators at the most attractive oxygen concentrator price in Bangalore.
The portable oxygen concentrator and the home oxygen concentrator are the two most common types of concentrators. Moreover, each concentrator type has its own set of benefits. 
Most of us will be torn between buying a low-price oxygen concentrator and renting one. You can always choose a concentrator based on price and convenience. The price of a portable oxygen concentrator is higher than that of a standard concentrator.
Some of the questions that people have when looking to buy or rent an oxygen concentrator are as follows:
What will the price of an oxygen concentrator be?
The price of an oxygen concentrator is determined by the rate of flow. They typically come in three sizes: 5 lpm, 8 lpm, and 10 lpm. The prices start at 30000 rupees and go up to 250,000 rupees.
What is the best oxygen concentrator for home use?
Portable oxygen concentrators and standard oxygen concentrators are the two types. We should always talk to a physician before using or buying one. A standard one will take up space in your home, whereas a portable one can be taken with you. 
You should always carry a pulse oximeter with you. It is entirely up to you, whether you want something static or something that runs on batteries.
How long can an oxygen concentrator be used?
There's no need to be concerned because, unlike oxygen cylinders, they can last 24 hours. They only require electricity. An oxygen concentrator has a lifespan of up to 4-5 years. Portable oxygen concentrators, on the other hand, can be used for nearly 8-10 years. They should not be used once the purity of the oxygen levels produced has dropped by 80%.
What is the purpose of an oxygen concentrator?
Any patient or individual who has breathing difficulties or breathing disorders may require the use of an oxygen concentrator. They are used when the blood's oxygen level falls below normal levels.
How can I test my oxygen levels at home?
A pulse oximeter can be used to check oxygen levels at home. There is no need for a blood sample to check the oxygen levels in the blood. It is far more user-friendly.
Only a few of them offer oxygen concentrators for rent at a reasonable price. We have trained technical personnel who will assist with concentrator maintenance. Renting an oxygen concentrator is an excellent option for patients who do not have the financial means to purchase a new oxygen concentrator.
A doctor will only recommend an oxygen concentrator if there are variations in oxygen levels. A pulse oximeter measures these levels. To breathe clean and pure air, a humidifier and an air purifier will be required.
As India continues to fight the coronavirus, the number of cases grows by the day. Therefore, we can see an increasing demand for oxygen concentrators. In normal circumstances, we require only 21% oxygen, but during COVID, the body may require more than 90% oxygen.
What is an oxygen concentrator?
Many people have become familiar with oxygen concentrators during the COVID-19 pandemic. If you haven't, here is a brief intro on why you or your loved ones might need it. Air is made up of 78% nitrogen and 21% oxygen. So, when you breathe, the nitrogen is also being inhaled but not used. However, for people with respiratory illnesses, 21% of oxygen is not enough. Hence, oxygen concentrators do the job of compressing the available oxygen in the air and providing 90%+ purity of oxygen in the air to the patient in need. This way, people with serious breathing problems like COVID, bronchitis, pulmonary breathing conditions, etc.
The Importance of Oxygen Concentrators in this Pandemic
With the increase in COVID cases during the second wave, there was a scarcity of resources such as oxygen. It was difficult for hospitals to accommodate patients who required oxygen supplies.
The UN stayed with our country and was eager to provide oxygen concentrators to serious patients. Furthermore, they were eager to establish plants in our country to manufacture oxygen concentrators.
Volunteers and medical personnel collaborated to combat the pandemic and provide ongoing support to patients and their families. They were there to feed the troubled families and to ensure that everyone was immunised.
Everyone worked together to combat the increase in COVID cases and hoped for the people of India's recovery. We must now collaborate with the new COVID variant, Omicron, once more. 
Vaccines are the only thing that will not work this time. We'll have to put on masks. Hand sanitization and personal hygiene will be required. The number of cases in India is increasing at an alarming rate. If this trend continues, we will face the same conditions as in the United Kingdom. In situations like this, we must be extremely cautious.
It is predicted that there will be 14 lakh cases per day. As of December 17th, 2021, we had reported approximately 111 cases. With this in mind, we'll have to avoid large crowds and travel until this omicron is gone.
During this pandemic, oxygen levels have been a major concern. Oxygen concentrators deliver oxygen at higher concentrations than regular air. We have oxygen concentrators that provide high purity levels of oxygen at the most productive Oxygen Concentrator Price in Bangalore.
Who needs oxygen therapy?
You may need oxygen therapy if you have a condition that causes low blood oxygen, such as
COPD

(chronic obstructive pulmonary disease)

Pneumonia

COVID-19

A severe

asthma

attack

Late-stage

heart failure

Cystic fibrosis

Sleep apnea
Advantages of Using Oxygen Concentrator
Easy to use Oxygen Concentrator in Bangalore
There are many oxygen concentrators that are quite difficult to use. They have a ton of wires, buttons, and switches that make it hard for an average person to configure. That is why Sagar Health Seva only rents oxygen concentrators in Bangalore that are extremely easy to use. Everything is controlled using a control panel on a screen. This makes it easy to control the liter flow as well as the battery life. 
Highly Portable Oxygen Concentrators for Rent in Bangalore
Do you or your loved ones need the oxygen concentrator to be highly portable? In that case, you will be happy to note that all our available concentrators can be taken everywhere with you. They are not more than a computer monitor in size. Be it recreational parks or resort in the hills, our concentrators can go wherever you go in the back of your car!
Customized to Meet Your Needs
Every condition requires different oxygen parameters. Be it bronchitis, chronic obstructive pulmonary disease, covid-19 or emphysema. So, if you just mention your parameters, our medical and healthcare experts can configure and provide the oxygen concentrator for rent which is perfect for your needs. 
Helps Get Better Sleep
In most cases, oxygen levels tend to drop when you are sleeping. In such situations, you might not get a peaceful sleep at night. Getting an oxygen concentrator for rent in Bangalore can be a lifesaver in such situations. Some of the common respiratory issues which affect sleep are COPD, pulmonary chronic disease, transient nocturnal desaturation. 
Lifesaver in Emergencies
Oxygen concentrators can be lifesavers in cases of emergency. Renting an oxygen concentrator can be the difference between life and death. Oxygen concentrator price in Bangalore are cheaper than ever due to advances in technology. So, if you or your close ones suffer from a respiratory condition, never take chances and get an oxygen concentrator for rent in Bangalore today!
USP's of getting Oxygen Concentrator for Rent in Bangalore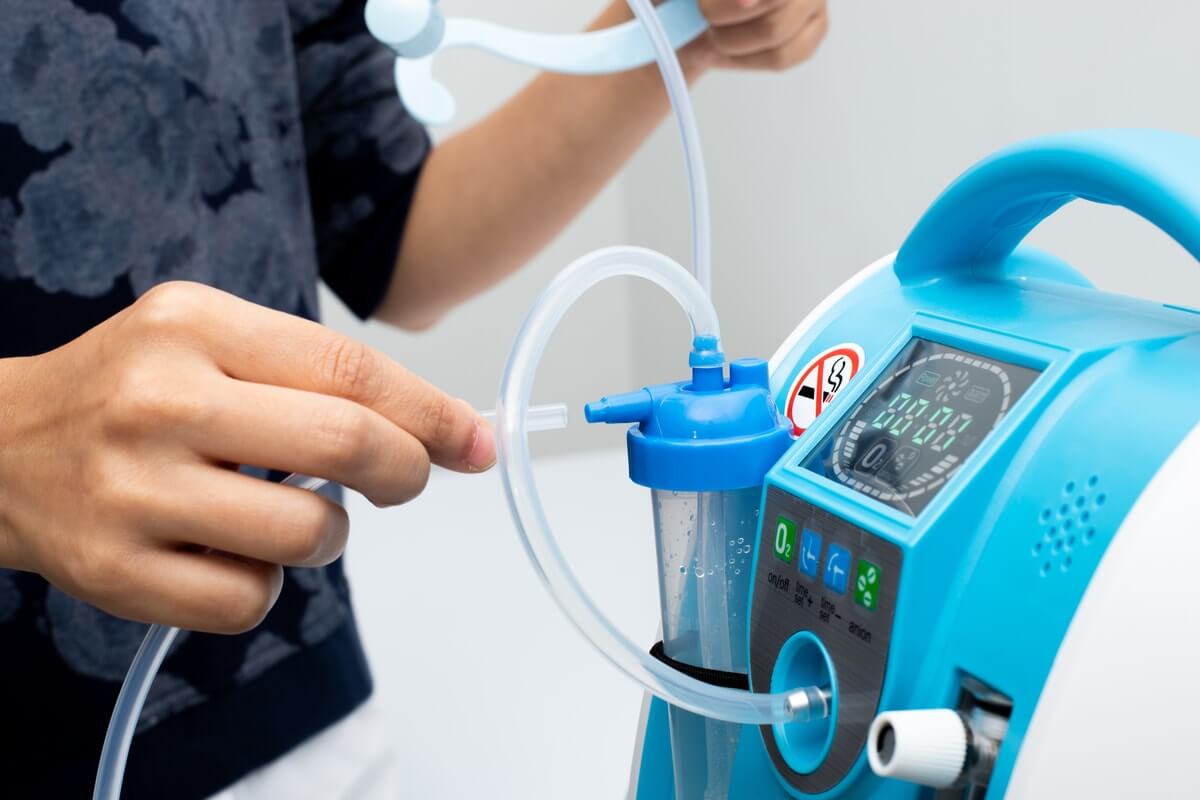 USP's of getting Oxygen Concentrator for Rent from Sagar Health Seva – Bangalore

– Pristine Condition Oxygen Concentrators at Cheapest Price
–  Oxygen Concentrator medically Cleaned before delivery
– Highly portable and lightweight Oxygen Concentrators
– Easy to use and setup possible by anyone
– We Only rent out oxygen concentrators from top brands like Phillips
– Everflow and Millenium are highly durable oxygen concentrators
– Lower electricity consumption models are also available
– Oxygen Concentrators with varying capacities to suit everyone's needs
– Extremely silent oxygen concentrator for rent in Bangalore
– Can provide oxygen concentrators in bulk if required
Frequently Bought Together With Oxygen Concentrator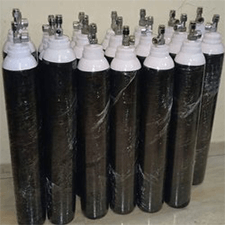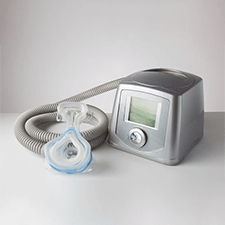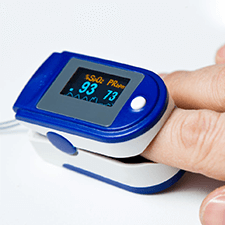 How to Book Oxygen Concentrator for Rent in Bangalore

Fill the Form or Call Us at 1800 212 6868 to Know Best Price

Customer Care will Assign an Oxygen Concentrator

Free Home Delivery and Installation Services
FAQ's About Oxygen Concentrator Rental in Bangalore
1. How Long Can I Use an Oxygen Concentrator For?
A single oxygen concentrator is enough to provide a patient with consistent oxygen for 3-4 hours. That is the capacity of the oxygen concentrators we have for rent in Bangalore. 
2. Is Humidifier Needed Along with a Concentrator? Do I Need to Rent it Separately?
Yes, a humidifier is needed along with an oxygen concentrator, but we will provide a humidifier along with it.
3. Are Oxygen Concentrators Safe for Home Usage?
Yes, all the oxygen concentrators we rent out are safe to use at home. However, please follow all the safety instructions that we provide to 
4. What is the Concentration Level the Oxygen Machines can Achieve?
Our oxygen concentrators/machines can achieve 93% oxygen concentration. This is the  highest possible number for portable oxygen concentrators in Bangalore
5. How Long Will it Take to arrive if we want an Oxygen Concentrator For Rent in Bangalore?
When you call us, we will complete the process within 12 hours. We will try to provide it as soon as possible at the most affordable Oxygen Concentrator Price in Bangalore.
Why Choose Sagar Health Seva ?

Branded & Quality Products with Warranty



Over 1 Lakh Happy Customer

Free Equipment Installation Services
Sagar Health Seva responded to our phone calls in the middle of the night and tried to provide oxygen cylinder for my father. Any request they would immediately try to arrange for oxygen machine or a doctor, their entire team were very empathetic, kind, cooperative and helpful We are pleased with the services.Thank you Sagar Health Seva
We appreciate Sagar Health Seva's service to provide with oxygen concentrator on time without delay and at an affordable price, It's a great service, thank you.
I thank the SHS team to have given me a good service when my father was ill even at this time of the pandemic, heartfelt gratitude and I will remember their service. Once again thanks and Healthy & Wealthy life to your beloved team.